Double 1.
My last best hope for victory.
Welcome to the home of ASL in the UK
ASL (Advanced Squad Leader) is a detailed wargame of tactical level World War II combat published by MMP. If you have never played it, this PDF contains enough material to introduce you to the basics of infantry combat.
View From The Trenches is Britain's Premier ASL Journal, having first appeared as a four page bi-monthly newsletter in March 1995. Within three years it had expanded to it's current 20 page format. Unfortunately a lack of material saw the frequency drop from bi-monthly to quad-monthly in 2006 :-( Along the way there have also been a number of special editions and scenario packs.
This web site contains PDF versions of all issues published to date - they're free but that doesn't mean I won't accept any money if you want to send me some :-) . Click here to go to the index.
This site also includes information on the three UK ASL tournaments held each year, links to a number of related ASL sites and resources of some use to ASLers, as well as some material never published in VFTT.
Roll low and prosper.
---
Comic-style AAR

Download this comic-book style AAR of 'ITR5 Fire Teams', by Jackson Kwan in either PDF or CBR format.
To view CBR views download CDisplay for Windows - for Mac and Linux simply Google 'CBR reader'

---
NEW! VFTT94 released 22 Jun 2015

VFTT94 (13,312 Kb)
HEROES 2015 - tournament report
The Panzer III - a brief look
ASL is the Greatest Wargame Every Published - a commentary on ASL
Crusaders Ladder - updated


---

Avalon Hill's house magazine, in PDF format.
Avoid getting ripped off by Ebay sellers offering DVDs of The General
Download them FREE from here instead.

If you feel guilty about getting all this ASL material for free, or just wanna contribute to my beer fund :-) click on the button to make a donation by PayPal (address will be filled in automatically)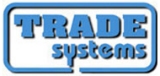 UK Raaco supplier