Double 1.
My last best hope for victory.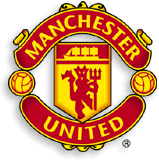 THE REMEMBRANCE WALL
"the next time you do get to play someone, especially a good friend, pause and relish the passing moment because you never know" Trev Edwards, May 2007
This is a page for people to pay their respects to ASL players who are no longer with us :-(
Simply click on a name to find out more about the person and the tributes to them.
If you want me to add a tribute, or set up a new page for someone please contact me.
---
John Hill (2015)
Fred Ingram (1949 - 2014)
Christian Koppmeyer (1962 - 2014)
Bill 'Fish' Conner (1952 - 2012)
Ian Daglish (1952 - 2011)
Glen Gray (1957 - 2010)
Jim McLeod (2009)
Iain Mckay (1962 - 2006)
John Van Marter (1961 - 2007)
Gord Reid (1953 - 2007)
Cloyde Angell (2005)
Kent Smoak
---
(to top)