Double 1.
My last best hope for victory.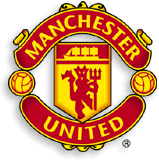 Thu 20 - Sun 23 Jun 2019
Thu 21 - Sun 24 Nov 2019
Wed 4 - Sun 8 Mar 2020
---
BOUNDING FIRST FIRE 2019
Thu 21 - Sun 24 November

BOUNDING FIRST FIRE is a new UK ASL being run by Martin Mayers and Simon Stanforth hat will take the place of INTENSIVE FIRE in 2018.The main tournament, sponsored by Bounding Fire Publications, will run through Friday, Saturday and Sunday morning and will take the form of blind scenarios. We'll notify in advance of equipment which will be required and of which rule sets people will need to bull up on. But most/all will be relatively straightforward. There will be no beach landings, at night, with naval artillery support, and Japanese defenders in cave complexes. We'll confirm full tournament rules and structure nearer to the time.
The minis tournament, sponsored by BattleSchool Dice will run throughout the Thursday. We'll also run similar minis throughout the weekend for later arrivals who cannot make the main tournament but would like a structured tournament setting.
There'll be plenty of opportunities for friendly play for those who would prefer it.
There'll also be Starter Kit mentoring sessions/refereeing for anyone interested in attending who is relatively new to the game (we've had some interest in this).
For more information, visit their website at Bounding First Fire or contact the organisers by email at boundingfirstfire@gmail.com.
Venue
The Headlands (611 New South Promenade, FY4 1NJ) offers plenty of gaming room for the whole weekend. Meals and good beers are also available in the hotel, and numerous alternative food outlets are close by.


The hotel is easily accessible from the M55 and the train station is a 5 minute walk away.


Prices are as follow and include bed and breakfast.
Rooms for single occupation, prices per person:
2 nights £90
3 nights £127.50
4 nights £160
Rooms based on 2 sharing, prices per person:
2 nights £80
3 nights £112.50
4 nights £150


Please book directly with the hotel via the number or email address below and ensure that you clearly state that you are attending the ASL tournament as the hotel will be closed to non-ASL attendees and their online booking facility will show no rooms available.
Tel (01253) 341 179
Email: info@theheadlandsblackpool.co.uk.







(click a map to view a larger version in a new window)
Train travel can be booked at www.thetrainline.com - you need Blackpool Pleasure Station (the last stop before Blackpool South) as your destination station; the station prior to that is Squires Gate so prepare to Unload when it leaves there :-)
Cost
Weekend registration for the tournament costs just £10 if registering by the end of August - thereafter it is £15. Payment can be made in advance via Paypal to boundingfirstfire@gmail.com or on arrival at the tournament.
To register simply log in to your account and click the link on that page to view forth-coming tournaments
---
Confirmed Attendees
David Blackwood arriving Wed 20 Nov 2019
Neil Brunger arriving Wed 20 Nov 2019
Gerard Burton arriving Wed 20 Nov 2019
Martin Mayers arriving Wed 20 Nov 2019
Pete Phillipps arriving Wed 20 Nov 2019
Simon Staniforth arriving Wed 20 Nov 2019

---
Tournament Scenarios
TO BE ANNOUNCED