Double 1.
My last best hope for victory.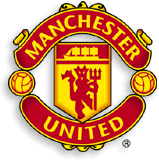 Wed 15 - Sun 19 Nov 2017
Thu 1 - Sun 4 Mar 2018
---
INTENSIVE FIRE 2017
Wed 15 - Sun 19 November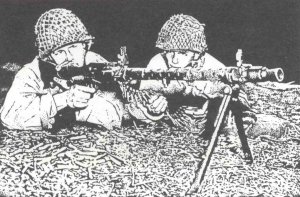 INTENSIVE FIRE is the UK's longest running tournament dedicated to the play of Advanced Squad Leader. Players of all standards are invited to attend.
Format
The well-established Fire Team Tournament is the main event and offers the chance for competitive play on the Saturday and Sunday. In addition, the Friday mini-tournaments offer the chance for glory in more specialised fields of warfare. There will also be a Training Camp for inexperienced players.
For those not interested in tournament play, or not able to make it for the whole weekend, there is always room for pick-up games and friendly play.
Venue
Centrally located in Bournemouth, the TravelRest offers both excellent gaming facilities and reduced accommodation rates (£47 per night for a single room or £37 per person for a double room). The hotel is within a short taxi-ride of Bournemouth rail station and ample parking is available. To book contact the hotel on (01202) 555 889 (+44 1202 555 889 from outside the UK). You can also book online at http://www.travelrest.co.uk/Default.aspx?pagename=Bournemouth-Travelrest-hotel.
For foreign visitors, lifts can often be pre-arranged to and from major airports.
For those contemplating an extended stay, Bournemouth offers an excellent base for the military historian, being within easy reach of important military museums at Bovington Camp, Winchester, Portsmouth and Aldershot.
Cost
Weekend registration for the tournament costs just £15 if registering by 31st October, or £20 thereafter. There is no need to pay in advance, simply pay on arrival at the tournament.
To register simply log in to your account and click the link on that page to view forth-coming tournaments
---
Confirmed Attendees
Joe Arthur arriving Wednesday Wednesday, November 15, 2017
Wayne Baumber arriving Friday Friday, November 17, 2017
Nigella Blair arriving Wednesday Wednesday, November 15, 2017
Gerard Burton arriving Thursday Thursday, November 16, 2017
Paul Case arriving Wednesday Wednesday, November 15, 2017
Derek Cox arriving Thursday Thursday, November 16, 2017
Richard Dagnall arriving Friday Friday, November 17, 2017
Marc Hanna arriving Thursday Thursday, November 16, 2017
Paul Legg arriving Thursday Thursday, November 16, 2017
Gerard Linehan arriving Saturday Saturday, November 18, 2017
Martin Mayers arriving Wednesday Wednesday, November 15, 2017
Ian Morris arriving Wednesday Wednesday, November 15, 2017
Pete Phillipps arriving Wednesday Wednesday, November 15, 2017
Magnus Rimvall arriving Thursday Thursday, November 16, 2017
Simon Staniforth arriving Wednesday Wednesday, November 15, 2017

---
Tournament Scenarios
TO BE ANNOUNCED
---
Mini Tournaments
TO BE ANNOUNCED