THE REMEMBRANCE WALL
"the next time you do get to play someone, especially a good friend, pause and relish the passing moment because you never know" Trev Edwards, May 2007
This is a page for people to pay their respects to ASL players who are no longer with us :-(
Simply click on a name to find out more about the person and the tributes to them.
If you want me to add a tribute, or set up a new page for someone please contact me.
---
Paul Weir (2020)
John Hill (2015)
Fred Ingram (1949 - 2014)
Christian Koppmeyer (1962 - 2014)
Bill 'Fish' Conner (1952 - 2012)
Ian Daglish (1952 - 2011)
Glen Gray (1957 - 2010)
Jim McLeod (2009)
Iain Mckay (1962 - 2006)
John Van Marter (1961 - 2007)
Gord Reid (1953 - 2007)
Cloyde Angell (2005)
Kent Smoak
---
IN MEMORY OF JOHN HILL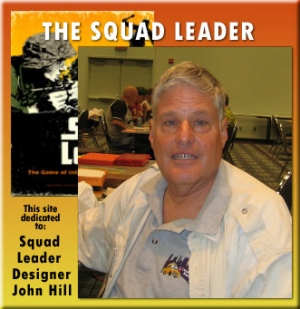 Read tributes
ABOUT JOHN:
BORN:
DIED: January 2015
---
TRIBUTES
Pete Phillipps
Sad news, but his legacy means his name will live on forever.
(to top)
If you feel guilty about getting all this ASL material for free, or just wanna contribute to my beer fund :-) click on the button to make a donation by PayPal (address will be filled in automatically) (view list of past donors.)
---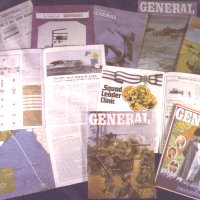 Avalon Hill's house magazine, in PDF format.
Avoid getting ripped off by Ebay sellers offering DVDs of The General, download them FREE from here instead.

---

Contact the Samaritans for mental health help.

---
Advanced Squad Leader is a trademark of Hasbro, Inc.
All ASL images used on this web site © Hasbro, Inc. unless otherwise noted
Use of a product name without mention of the trademark status should not be construed as a challenge to such status.