If you feel guilty about getting all this ASL material for free, or just wanna contribute to my beer fund :-) click on the button to make a donation by PayPal (address will be filled in automatically) (view list of past donors.)
---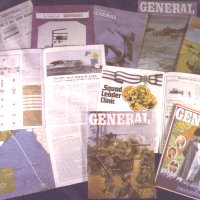 Avalon Hill's house magazine, in PDF format.
Avoid getting ripped off by Ebay sellers offering DVDs of The General, download them FREE from here instead.

---

Contact the Samaritans for mental health help.

---
Advanced Squad Leader is a trademark of Hasbro, Inc.
All ASL images used on this web site © Hasbro, Inc. unless otherwise noted
Use of a product name without mention of the trademark status should not be construed as a challenge to such status.